The Woofers staff is professional and highly passionate about animal care.  Woofers staff is Canine CPR and First Aid certified through ProPetHero.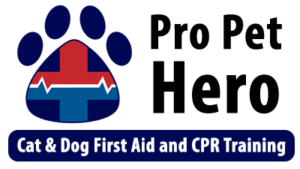 We know the most important thing to you is your peace of mind while your best friend is with us, and our staff's caring attitude and professionalism insures you will have a worry-free day.
Cathy Fox – Owner/CEO

Cathy was a former nurse then a full time mom before opening Woofers here on Jody Rd.  She has been married to Dr. Mark Fox for 30 years and has 4 children (Andrew, Caitlin, Sara, and Daniel), many of whom you will see working here at Woofers.  Cathy also has 5 dogs and a pig as well as 7 grand-dogs who all go to Woofers.  Cathy has been to several workshops to help better the business such as Pet Boarding and Daycare Expo, Trainsmart/Worksmart, Training Cesar's Way (twice), K9 Lifeline's 3D workshop, Balanced Buddies Res-Q Seminar, and The Shadow Program with Heather Beck.

Mark Fox – Financial CEO

Mark, Cathy's husband, is a Palliative care and Hospice doctor who works full time as the Vice President of the Southeast Region for Gentiva.  Mark spends all of his days off helping out here at Woofers and always is saying that this is the fun job!  He is our handyman, computer guy, and financial advisor!  He truly is a jack of all trades and helps with any job that we need done.

Sara Fox – Owner, Manager of Operations

Sara is Cathy's younger daughter who  worked for the original Woofers on Hoffemeyer Road.  It was Sara's passion for her job that motivated Cathy to keep the business going.  Sara has worked with dogs at Woofers for over 10 years and knows all of the ins and outs of the business.  One of her passions is working with horses, including her new set of twins, Louis and Lilah.  Sara has a rescue dog that she found in a dumpster named Ava and a beautiful English Cream Retriever puppy named Brooks.  Sara has also attended K9 Lifeline's 3D workshop.

Daniel Fox – Owner, Daycare and Finance Manager

Daniel is Cathy's youngest son who also worked at the original Woofers in high school for a short time prior to the opening of the new facility.  Daniel has worked with dogs for over 8 years at Woofers and has an amazing relationship with all of our regular daycare dogs.  Daniel and his wife, Courtney have a one year old lab/border collie mix named Cashua and a Shichon puppy named Mimosa.   Daniel graduated from Francis Marion University with a degree in business.

Courtney Canipe – Front Desk Associate

Courtney is a graduate from Francis Marion University and teaches the 4th grade at McLaurin Elementary.  Courtney sometimes works at Woofers part time as well up at the front desk.  Courtney has been a part of the Woofers family for a few years now as a friend of the family and Daniel's fiance'.  She loves helping up front, meeting new people, and learning all of the dogs' names!
Caitlin Hart – Owner, Manager of Operations

Caitlin is Cathy's oldest daughter who is married to Eric Hart.  Eric is a second year resident at McLeod Hospital.  Caitlin has a BA in Mathematics and is a former high school math teacher.  However she decided to pursue a different career working with dogs and began working with dogs in July 2015.  She has attended K9 Lifelines 3D workshop, Training Cesar's Way, Balanced Buddies Res-Q e-collar training, Jeff Gellman's RV Trainer workshop, Let Dogs be Dogs workshop with Mark Goldberg and Brother Christopher from Monks of New Skete, the Global Pet Expo, and The Shadow Program with Heather Beck.  She has 2 dogs, Ralphie and Geoffrey (the deaf sheepdog), as well as some horses including Hawk her retired show horse.

Anna Cusack – Daycare Manager

Anna is a balanced behavior trainer and manager at Woofers.  She has attended several workshops including Trainsmart Worksmart, Training Cesar's Way, Balanced Buddies Res-Q e-collar training, K9 Lifelines 3D workshop, and the Shadow program with Heather Beck.  Anna has two dogs that frequent Woofers, Dixie and Dakota.  Dixie is a registered therapy dog and has accrued over 300 hours of service at Mcleod Hospital.

Patricia Raney – Daycare Specialist
Trish feels very lucky and proud to do what she does! She enjoys the unconditional love that the dogs give. So many personalities, breeds, and sizes!  She says she can only hope that she gives them a much joy and happiness as they bring to her each day. (Woofers thinks she does!)  The very best part is witnessing the rescued dogs that come in and realizing that there are so many goodhearted people out there willing to open their homes and hearts to give an abandoned dog a forever home.
Kat Watford – Daycare Specialist
Kat has been at Woofers for over 3 years.  Kat and husband Denis have two Norwich Terriers, Kimber and Waylon.  Kat enjoys visiting the nursing home with Kimber, who is a certified therapy dog.  Also in their spare time they enjoy going to and participating in car shows.
 Alayna Hoover – Daycare Specialist
Alayna is a student at Francis Marion University and a member of the Pre-Vet club.  Alayna has grown up with dogs and has a lot of experience and a passion for working with dogs.   
 Hannah Kennedy- Daycare Specialist
Hannah is a student at Francis Marion University with hopes of becoming a veterinarian.  Hannah grew up learning about breeding German Shepherds from her family business and has a lot of experience with dogs.  She has a new Australian Shepherd puppy named Athena who loves to play in daycare at Woofers.       
 Skylar- Front Desk and Daycare Specialist
Skylar has always worked with animals, and has experience with many different types of animals including dogs, cats, snakes, squirrels, fish, turtles, birds, and many more.  She has 3 rescue Greyhounds off the track and has rescued a total of 5 Greyhounds.  She also has a small dog named Manny who will be coming to daycare at Woofers when she is at work.       
 Mckenzie- Front Desk and Daycare Specialist
Mckenzie is a student at Francis Marion University majoring in Early Childhood Education.  She is very sweet with all of the pups and so friendly up front working the desk.     
 Margo-Daycare Specialist
Margo is a senior at Clemson University majoring in pre-veterinary science.  She is finishing up classes online and starting volunteer and experience hours.  Margo is great with the dogs, and they all love her!         
 Sierra-Daycare Specialist
Sierra is new to Woofers but has always had dogs growing up and loves working with dogs.  She always makes sure to spend time with all of the dogs that are boarding as well as those in daycare.  She is great with the dogs and they all get very excited to see her!